Posted by: Admin
Senin, 13 Februari 2023
Has been read 297 time(s)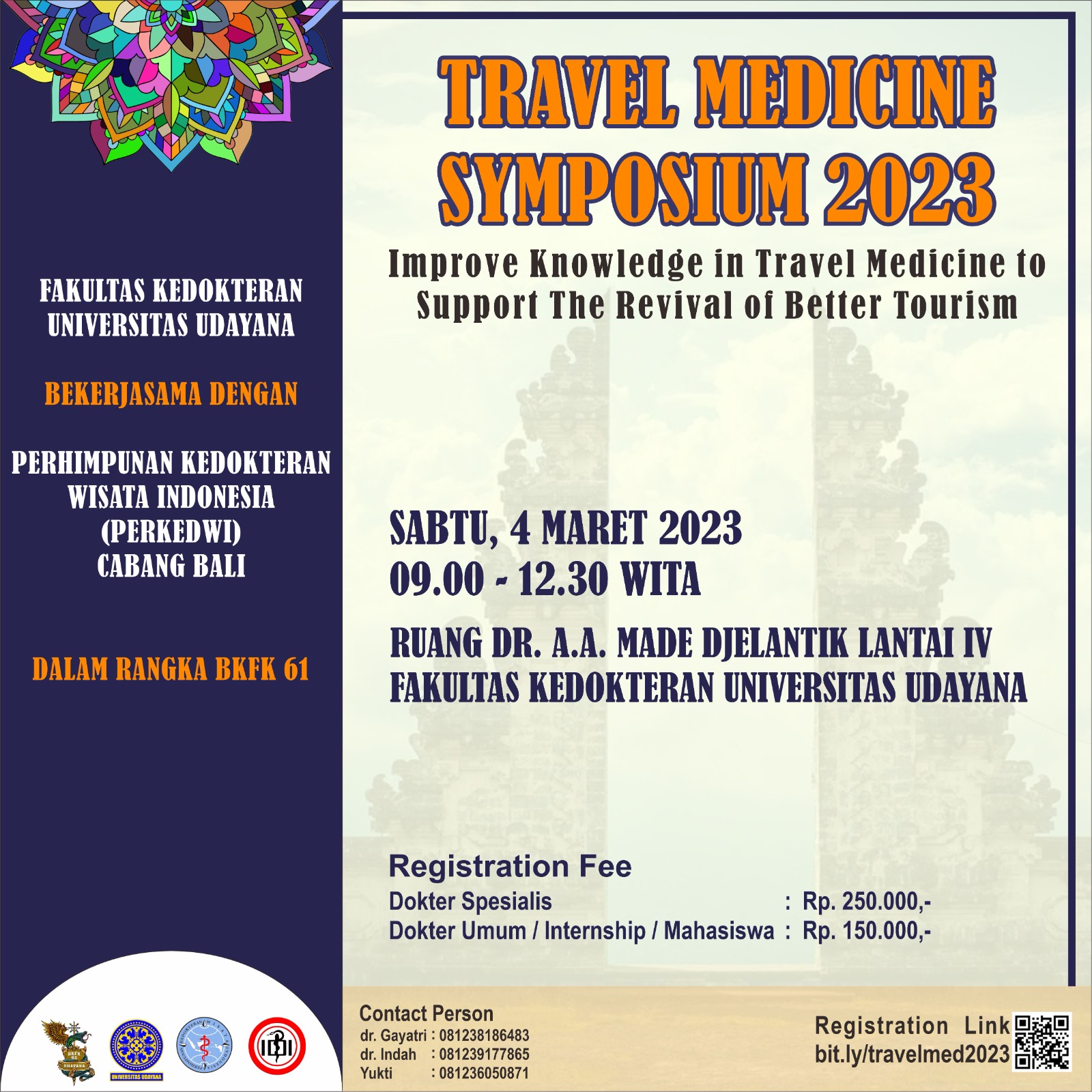 Dalam rangka BKFK ke 61, Fakultas Kedokteran Universitas Udayana bekerjasama dengan Perhimpunan Kedokteran Wisata Indonesia (Perkedwi) Cabang Bali menyelenggarakan Travel Medicine Symposium dengan tema:
Improve Knowledge in Travel Medicine to Support the Revival of Better Tourism
Acara akan dilaksanakan pada :
Hari : Sabtu 4 Maret 2023
Lokasi : Ruang Dr. A.A Made Djelantik Lantai IV Fakultas Kedokteran Universitas Udayana
Kehadiran para sejawat sebagai bentuk partisipasi akan sangat berharga bagi kami selaku panitia dalam mendukung suksesnya penyelenggaraan acara ini.
Link registrasi:
bit.ly/travelmed2023
Informasi lebih lanjut:
dr. Gayatri (081238186483)
dr. Indah (081239177865)
Yukti (081236050871)
Atas perhatian dan kerjasama para sejawat kami ucapkan terima kasih. Kami tunggu partisipasi sejawat pada acara ini.
Salam hormat,
Panitia Travel Medicine Symposium 2023